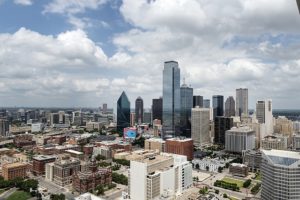 North Texas Beer Week (November 9-16, 2013) is almost upon us and that means lots of great beers and beer events around the DFW area. That also means an increased probability that intoxicated drivers will be cruising through your neighborhood, especially late at night. While encouraged to drink responsibly, we all know that some people drink less responsibly than others. Especially in major drinking venues like 7th Street in Fort Worth and uptown in Dallas. That means people should take extra precaution that week when driving anywhere in the evenings and on the weekends.
Drunk drivers not only cause harm to themselves but also to those around them. It's not just in Dallas or Fort Worth. Arlington, Denton and Addison both have significant nightlife areas with bars. People suffer injuries and even death in areas outside of Dallas and Fort Worth due to drunk drivers. Many people drive from suburbs like Plano, Grapevine, Southlake and Hurst into the larger cities on the weekends. If you are injured by a drunk driver, you have remedies under Texas law like any other car accident for your bodily injuries, property damage, lost wages, pain and suffering and other related losses.
Injury liability in Dallas and Fort Worth, Texas
Car wrecks from drunk drivers can be especially harmful because the drunk drivers tend not to brake or try to avoid hitting the other vehicle as most other drivers would. This tends to result in greater property damage and bodily injury. If hit by a drunk driver you may not have the opportunity to obtain the driver's information or the driver's insurance information. You can obtain that information later from the police report. Your first concern should always be to seek medical attention as soon as possible. If you experience pain the next day or days afterwards, you must seek medical attention right away. Then follow the course of treatment provided by the physician.
In most cases your bodily injuries and property damage will resolve through a settlement with the driver's insurer. However, you may find yourself in a situation where the driver does not have coverage or does not have enough coverage to pay for all of your property damage or bodily injury. If this is the case, there are several options to find a remedy for your losses. If the driver has assets, the driver can be sued personally for the injuries and the driver will be responsible for whatever is not paid by the insurance policy.
However, it is rare that a driver has no insurance or low policy limits but enough assets for a judgment. The more common place to find a remedy is the person or business that served the driver. Under Texas law, a business or individual serving another person alcohol can be liable for the intoxicated driver. That business or person can also face a lawsuit. Additionally, you may bring a claim under your own uninsured/underinsured motorist coverage.
If hit by a drunk driver you need to hire a lawyer ASAP. The other driver's insurer will not give you a fair deal.