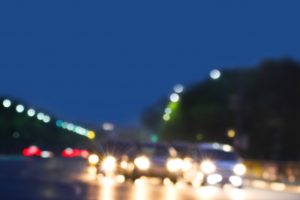 It's not every day a state criminally prosecutes an employer for wage theft. Last month a Papa Johns franchise operator suffered a judgment of $500,000 in damages plus an indictment in a criminal prosecution for wage theft. The case may not have an effect here in Texas but the facts are worth discussing. They could easily happen in Texas area where criminal prosecution by our own attorney general is less likely. Employees suffering wage theft by way of overtime violations, minimum wage violations and other unpaid wages still have civil remedies against employers to recover wages. But let's talk about the facts with this Papa Johns franchise.
Background on wage issue
According to court documents, the franchise operator came under investigation by the Department of Labor for failing to pay overtime. The operator allegedly paid employees their regular rate of pay for hours worked over forty in the workweek. After learning of the investigation, the operator allegedly implemented a list of fake names for the employees. It required the employees to clock in as those fake names. That would track all hours worked but accrue no overtime. The payments to these fake names would be made in cash and the employer's tax documents and other reporting would show no overtime was paid to workers. However, a separate set of books remained that showed both sets of payments to the same employees.
The DOL pursued the employer for restitution civilly and obtained a consent judgment in the amount of $510,000. The state attorney general pursued a criminal complaint for the same acts of wage theft. The franchise operator may face jail time for the alleged acts.
Our own attorney general might be too busy with his own criminal charges to give Texas workers a helping hand. However, employees can still pursue wage theft by filing claims for unpaid overtime, unpaid minimum wage, tip pool violations.
Pursuing unpaid wage claims in Texas
Texas employees have a few options to pursue an unpaid wage claim. An employee may file a federal unpaid wage claim with the Department of Labor which may trigger an investigation and pursuit similar to this case. An employee may also file a claim with the Texas Workforce Commission who also may investigate. Third, an employee can pursue a private cause of action in court. If an employee elects to pursue a private cause of action then he or she definitely should hire an employment attorney to pursue the claim. It may resolve in pretrial negotiations or result in a lawsuit. An employee may recover costs and attorney's fees in a private action so it usually makes sense to pursue that claim if there is a reasonable chance of success. If a claim involves more than one employee it may become a class action.
The best thing you can do for yourself if you believe you have an unpaid wage claim is to talk to an employment attorney right away. Employment attorneys understand federal and state laws regarding unpaid wages so they can help assess whether you have a claim and the best course of action to maximize the value of your claim.