Texas dog bite lawyers represent clients injured by dog bites and other pet attacks to obtain medical treatment and recover compensation. Most dog bites in Texas occur in a home or on the owner's property. These dog attacks are often caused by dogs owned by a friend or family member of the victim. That can make deciding to pursue a dog bite case difficult. Most people do not want to sue a friend or family member for an injury. The vast majority of dog bite cases in Texas are paid by insurance rather than the owner. If you were bitten or attacked by a dog or other pet, you should talk to a Texas dog bite lawyer about your case.
Texas personal injury law on dog bites and other pet attacks generally follows the same negligence rules as other personal injury claims like car accidents and slip and fall injuries. There are unique rules to dog bites because the dog owner has the duty of care to other people and did not directly injury you. Texas personal injury law requires the dog owner to have a certain degree of knowledge or awareness or the likelihood of an attack. Specifically, the dog owner:
Knew the dog bit somebody previously or acted previously in an aggressive manner;
Failed to act or acted negligently to prevent the bite or control the dog;
That negligence caused your bite injuries.
A common problem in Texas dog bite cases is proving negligence by the owner. Often the owner will blame you for provoking the dog or putting yourself in a position to be attacked. In some cases this is true; however, the owner's insurance company will typically take the word of the dog owner to deny or reduce the value of your case. The only evidence of what led to the attack may be the bite injuries and the word of you and the owner; however, other facts may prove the owner's negligence. Texas dog bite lawyers are experienced in proving these claims and pursuing resolution with the insurance company. If you suffered a dog bite, you should talk to a Texas personal injury lawyer experienced with dog bite cases.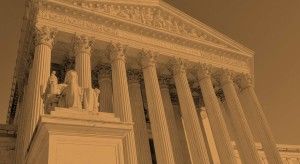 Serious dog bite injuries often occur to the face and hands which can lead to serious injury and permanent scarring. Dogs often attack whatever body part is closest or the part they perceive to be the greatest danger. Hand and arm injuries are common as you try to push the dog away from you. These are not the only injuries you may suffer, however.
Dog bites can cause a wide range of injuries depending upon where the dog bit you and the size of the dog. These injuries may include:
Broken bones
Ripped skin and puncture wounds
Torn muscles, ligaments and tendons
Nerve damage
Scarring and disfigurement
Mobility problems and loss of full use of your hands or joints
Even seemingly minor injuries from small dogs can lead to serious injuries. A small dog can bite your hand and cause permanent nerve damage and scarring. Additionally, any size dog bite may lead to an infection, such as rabies, tetanus, or MRSA. Infections can lead to additional serious or even fatal conditions. 
If you suffered a dog bite, you should seek medical attention right away. 
Texas dog bite lawyers understand that every dog bite is different and the kind of treatment you require may range from minor wound care to major surgery. After seeking emergency medical care, you should contact a dog bite attorney in Texas to discuss your case.
What is a dog bite case in Texas worth?
Dog bite cases can range from a few thousand dollars to hundreds of thousands or even millions of dollars. These personal injury cases vary because the range of injury from dog bites is so broad. You may need a significant amount of expensive treatment, including reconstructive surgery or plastic surgery. Under Texas law, you have the right to recover:
Past and future medical expenses
Rehabilitation and therapy costs
Lost wages
Pain and suffering
Permanency of injury, including scarring, disfigurement and loss of use or mobility
Medical bills for treatment can quickly add up. An emergency room visit is often thousands of dollars alone. If you require surgery, you may owe tens of thousands of dollars in surgical and hospital costs. Your medical bills often form the basis for the value of your dog bite case; however, whether you completely heal can also have a significant effect on the value of your case. 
An experienced Texas dog bite lawyer can evaluate your case and fight to recover the compensation you deserve. 
Schedule a consultation with Texas dog bite lawyers
If you suffered injuries from a dog bite, you should schedule a consultation with Texas dog bite lawyers after seeking medical care. Under Texas law, there is a two year statute of limitations on dog bite cases. While that can seem like a long time, your dog bite lawyer will start working on your case right away to make sure you receive the medical treatment you need and prevent the insurance company from taking advantage of you. They will start working right away to find ways to deny, delay and devalue your case. Don't let them decide what your case is worth. Talk to Texas dog bite attorneys today.