Texas Motorcycle Accident Lawyers
 Motorcycle accidents often result in devastating injuries and tragic fatalities when hit by a larger car, truck, or SUV in Texas. With over 42,000 motorcycles registered in Texas, it is no surprise bikes are at risk of catastrophic motorcycle accidents. Motorcycles legally have the same rights on the road as any other vehicle and they have the same duties to drive with caution around bikers. When drivers neglect their duties to other occupants of the road, bikers get hit and suffer injuries. If you have been in a motorcycle accident, talk to Texas motorcycle accident lawyers right away.
Motorcycle accidents and injuries in Texas
Motorcycles make up just 3% of the registered vehicles on the road but 14% of all traffic-related fatalities. More than on motorcyclist dies in Texas each day from a motorcycle accident. Injuries from motorcycle accidents can be catastrophic due to the lack of safety measures on a motorcycle and the difference in size between a bike and a car or truck. Common injuries from these collisions include:
Broken or crushed bones
Amputations
Joint injuries such as wrist, shoulder, hip, elbow, knee and ankle
Spinal cord injuries
Head injuries and traumatic brain injuries
Facial fractures
Organ damage
Internal bleeding
Burn and road rash injuries
Scarring and disfigurement
Paralysis and loss of mobility
Wrongful death
If you suffered injuries in a motorcycle accident, talk to Texas personal injury lawyers experienced with these cases. You deserve compensation for your injuries and losses. An experienced Texas motorcycle accident lawyer can fight to get you what you deserve and hold the negligent party accountable.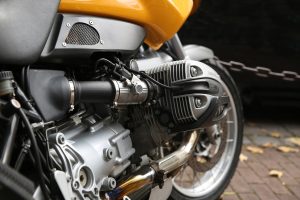 What are the common causes of motorcycle accidents in Texas?
Motorcycle accidents, like other car accidents, are primarily caused by negligent driving. Motorcyclists are more at danger than most car occupants to suffer injuries due to another driver's negligence. Motorcycles are often overlooked on the road, and because they are smaller than cars, it is easier to missing seeing a bike on the road. Sometimes drivers try to cut off or beat motorcycles at mergers or lane changes because they are in a bigger vehicle and expect motorcyclists to see what is happening and yield. 
Common causes of motorcycle accidents in Texas include:
Drivers makin left turns in front of bikers
Unsafe lane changes or mergers
Reckless driving 
Speeding
Distracted driving
Disobeying traffic signals and signs
Driving under the influence of alcohol or drugs (DUI)
Opening car doors, reversing, or exiting private driveways without checking their surroundings
In many situations, motorcycle accident cases involve similar negligent acts by the responsible party as other car accidents. Sometimes drivers and their insurance companies believe motorcycles have an opportunity or duty to drive more carefully than other drivers. Regardless of whether that is true, it is not the law in Texas. Under Texas law, all drivers have a duty to follow traffic laws and drive with reasonable care towards other occupants on the road. It does not matter if another vehicle could drive more defensively or is smaller than your car. If you were injured in a motorcycle collision, contact Texas motorcycle accident lawyers to discuss your case.
What kind of compensation can I pursue after a Texas motorcycle accident?
Texas motorcycle accident attorneys help bikers recover for their injuries and other losses due to the collision. Each case is different, so the amount of compensation you receive depends upon the type and severity of injuries, as well as how those injuries affected your life. Often motorcycle accidents cause significant injuries that may impair your ability to work for an extended period of time, if not permanently. Experienced Texas motorcycle accident attorneys know how to investigate your case and present a claim for the maximum recovery due for your injuries and losses. 
Based on your injuries and how they affect your life, your motorcycle accident case may include damages for:
Past medical expenses
Future medical expenses
Past lost wages
Future lost wages
Lost earning capacity
Past disability
Future disability
Loss of mobility or use
Scarring and disfigurement
Pain and suffering, including mental anguish and emotional distress
Your personal injury case and its value depends upon the severity of injuries and how much it affects your life, your finances and your future earning capacity. Experienced motorcycle accident attorneys will carefully consider each area the wreck affected your life to present the best case for maximum compensation.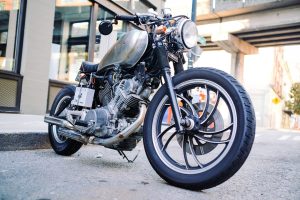 Schedule a consultation with Texas motorcycle accident lawyers
Your motorcycle accident may have lasting consequences for your health and your finances. The negligent driver's insurance company will fight to convince you your case is low value or deny your claim. You need an experienced Texas motorcycle accident lawyer on your side fighting for fair compensation and holding the at-fault driver accountable. Motorcycle accident lawyers will take the stress of dealing with the legal claims off your shoulders so you can focus on taking care of your health. If you were in a motorcycle wreck, contact Texas motorcycle accident lawyers to discuss your case.