Texas Pedestrian Accident Attorneys
Texas pedestrians hit by a car, truck, or SUV can suffer serious and often life-changing injuries requiring long term medical care and rehabilitation. Pedestrian accident attorneys help injured clients obtain the medical care they need and the compensation they deserve. Although Texas cities are not among the most walkable in the country, people still need to be able to walk across streets and parking lots without suffering catastrophic injuries. If you were injured as a pedestrian, contact Texas personal injury lawyers who represent clients in pedestrian accidents.
Although pedestrians are not in cars, pedestrian accident cases are treated similarly to car accidents. The at-fault driver's auto insurance will be responsible for paying for the driver's negligence, just like if you were hit while driving your car. Your own insurance may also contribute towards compensating you for your pedestrian accident injuries. Hire experienced Texas pedestrian accident attorneys to deal with the insurance issues and fight for what you deserve while you take care of your injuries.
Are pedestrian accidents and injuries common in Texas?
The National Highway Transportation Safety Administration states in 2020, over 6500 pedestrians were killed and 55,000 were injured nationwide. Over 600 of those fatalities were in Texas. That is a shocking number in a year with the fewest number of cars on the road since before World War II.
Virtually every person in Texas is at risk of a pedestrian accident. Most of us walk in public places shared by vehicles every day. You could suffer a pedestrian accident walking in a parking lot to work, walking your kids to school, grabbing lunch, or enjoying a night out. Some of the common causes of Texas pedestrian accidents include:
Drivers entering, exiting, reversing, or driving through parking lots
Driving through crosswalks and other pedestrian right of way
Distracted driving
Drivers making improper turns
Speeding
Reckless driving
Driving under the influence (DUI)
Failing to obey traffic signals like red lights
Drivers disregarding traffic patterns
If you suffered a pedestrian accident injury, contact experienced Texas pedestrian accident attorneys to discuss your case. You deserve compensation for your medical bills, lost wages and other damages. Your Pedestrian accident injury attorney will fight to hold the responsible person accountable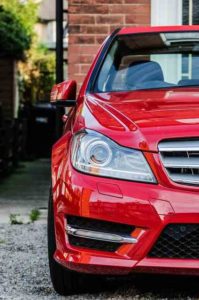 What are the most common types of Texas pedestrian accident injuries?
Pedestrian accident injuries can range from minor injuries to permanent injuries or even wrongful death. Injuries from a car impact on foot often differs from common injuries in a car accident. Unlike a car accident, where you are restrained in a vehicle built to prevent injury, on foot you have so safety devices to protect you. It is common to see injuries from the impact from the car and impact with the ground. Injuries to your knees, hips, arms, elbows, shoulders, ribs and wrists are extremely common. A pedestrian accident injury might also include:
Neck and spinal cord injuries
Head injuries and traumatic brain injuries
Broken and fractured bones
Dislocated and broken joints 
Torn tendons, muscles and ligaments
Internal bleeding
Limb amputations
Facial injuries including scarring and loss of vision
Permanent disfigurement
Loss of mobility and paralysis
Organ damage
Pedestrian accident injuries can be catastrophic even at slow speeds and without any damage to the responsible vehicle. According to the CDC, over 130,000 people in 2020 sought emergency treatment for a pedestrian accident injury. An impact at even ten miles an hour can cause you to fall and break bones even if a similar speed in a car might be far less severe. Insurance adjusters commonly argue slow speeds and lack of damage to the car justify downplaying your injuries and the value of your case. Texas pedestrian accident attorneys know your case does not depend upon the speed of the car or damage to the car and fight to get you what you deserve.
What kind of financial compensation can a personal injury attorney help me get after an injury from a Texas pedestrian accident?
Personal injury attorneys experienced with pedestrian accident injuries can evaluate your case and help you recover several types of financial compensation. Among the common types of financial recovery in a Texas pedestrian accident include:
Past medical expenses
Future medical bills
Past and future lost wages
Loss of earning capacity
Property damage
Past disability 
Future or permanent disability
Scarring and disfigurement
Mental anguish
Emotional distress
The types of damages and extent of compensation will depend upon the specific facts of your case, such as the severity of your injuries, the type and extent of treatment and whether you fully healed from your injuries. Your Texas pedestrian accident attorney will evaluate your case to ensure you receive the maximum recovery possible under the facts of your case.
Can a personal injury lawyer help me pursue a wrongful death case if a family member was killed in a Texas pedestrian accident?
Texas pedestrians are more likely to pass away from a pedestrian accident than a car accident. If you lost a family member to a pedestrian accident, you may want to know what remedy you have under Texas law. Although no legal claim will ever make up for losing a loved one or fully compensate you for the emotional and financial toll of losing a close family member, you may be able to pursue a wrongful death claim in Texas.
In Texas, a wrongful death claim for a pedestrian fatality can only be brought by certain family members. The only family members that can file a Texas wrongful death claim include a spouse, child, or parent. Eligible family members have a short window to file a lawsuit directly. Once the time limit passes, a personal representative of the deceased loved one's estate is the only person who can file a wrongful death lawsuit.
In a wrongful death lawsuit for a pedestrian accident, you can recover for financial losses that accompany the death of your family member. This includes funeral and burial expenses, past medical bills for accident treatment, other expenses accrued due to the accident and lost income your loved one would have contributed to the household. If you lost a loved one to a pedestrian accident, you should contact a Texas pedestrian accident attorney right away to discuss your case.
Contact Texas pedestrian accident attorneys now to discuss your case
If you were injured in a Texas pedestrian accident, contact Texas pedestrian accident attorneys to discuss your case. After you obtain emergency medical care you should contact a personal injury attorney for a consultation. Under Texas law most pedestrian accident cases have two years under the statute of limitations; however, your case may require a more rapid response. Additionally, the more time you give your pedestrian accident attorney to investigate and work on your case, the more likely your attorney can obtain a full recovery for you.