This highly important question tends to receive significantly less attention in today's economy than it should. Many people see a lump sum as a way to either pay down debts or seed stock gains. This attitude is further fueled by financial advisors who need to bring in assets, like your pension lump sum and 401k, to generate revenue. (You are most likely paying fees through asset-based management or advisory fees or as the sales charges on your purchases.) As an employment attorney who once worked employer-side with pension plans, I have discussed this question with a large number of retirees.
Pension payment elections are individual questions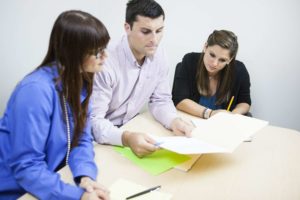 There is no one-size-fits-all answer to this question. It is a highly individualized question based upon your age, assets, income needs, estate planning, marital status and other issues. Questions loom beyond how to collect your pension. How are you going to finance your retirement? What assets do you intend to leave behind? Who do you intend to leave as beneficiaries to your estate? Do you have enough assets to cover you in retirement?
It is difficult to responsibly look at any one question without considering the others. Many of those issues have both financial and legal implications. In addition to the legal implications of those questions, there may be legal problems with the way your former employer or soon to be former employer is calculating your benefit or what payment options they are presenting. Pension plans fall under ERISA, a complex federal regulatory scheme that controls most pensions. Unfortunately, many financial advisors are unfamiliar with ERISA. Although they may be able to assist you with collecting payment, they may not be equipped with the expertise to defend your rights to your full benefits.
Pension payout decisions when you retire
Decisions about how to disburse a pension plan are highly individualistic decisions with your retirement plan, savings and pension plan rules. Most modern pension plans today have lump sum disbursement options; however, older pension plans often have limited or no lump sum option. In soaring stock market years many people tend to take lump sum payments thinking that they can increase the value of the pension benefit through investment until they retire. While this may be true for some retirees, in down market years the benefit may lose value. The other consideration often overlooked is with annuity payments the retiree can never run out of payments because the employer has guaranteed a lifetime stream of income. These decisions need to be carefully considered within the framework of the retiree's options and economic situation. To understand more about your pension plan rules you should talk to an employment attorney. Employment attorneys experienced with pension and other retirement plan rules can help you navigate the complex regulations governing these plans.