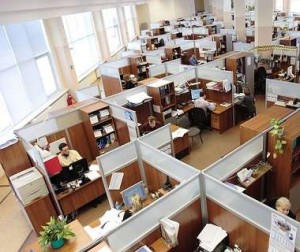 Among the statutory changes on September 1, 2015 is an expansion of the nondisclosure order rules. The changes not only make it easier to obtain a nondisclosure order in Texas but allow more people to obtain one. This is a huge opportunity for many people who are at risk of losing job opportunities, professional licenses and housing due to a single bad decision. Let's talk about what the new nondisclosure order provisions change about the prior law.
New nondisclosure order provisions in Texas
Under the new provisions an individual can receive a nondisclosure order on a deferred adjudication or even now a conviction. Previously a nondisclosure order was available if a person had been placed on deferred adjudication of certain types of misdemeanors so long as no other misdemeanor or felony convictions or deferred adjudications (other than traffic tickets) had since occurred. Now you can obtain a nondisclosure order if you were convicted of certain misdemeanors if it is your only conviction.
You can also obtain a nondisclosure order for certain felonies resolved through deferred adjudication. Courts now also may consider certain types of misdemeanors that resulted in deferred adjudication with prior convictions or deferred adjudications. Generally the charges that apply to these rules are nonviolent crimes. Any crime involving violence is usually a permanent piece of your background.
Changes in nondisclosure procedure in Texas
The procedures also change for seeking nondisclosure. For your first non-traffic misdemeanor the court will automatically review your case at the end of the deferred adjudication. If it meets the requirements under the new provisions then the court must issue an order of nondisclosure with no further act on your part. That's highly beneficial because seeking a nondisclosure order typically requires a filing fee and an attorney's help. If you are not eligible for an automatic nondisclosure order you can still file a petition for a nondisclosure order. A petition is necessary for a felony or for misdemeanors that do not qualify for an automatic order.
Here's the bad news, unfortunately. The new provisions only apply to criminal records on or after September 1, 2015. Older records unfortunately do not seal automatically under the new provisions. A nondisclosure order may still be available for older records under the prior rules.