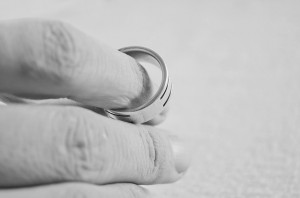 An uncontested divorce or no contest divorce in Texas is a divorce in which both spouses have agreed to the divorce and all the terms of the divorce, including property division and child issues. The Texas Family Code does not treat a contested divorce differently from an uncontested divorce or no contest divorce. (These mean the same thing.) The general process for an uncontested divorce or no contest divorce is the same as a contested divorce.
There is nothing a contested divorce can do that an uncontested divorce cannot. An uncontested divorce will divide property, including 401ks, houses and other real estate, financial assets, credit card debts and other liabilities, cars and so forth. It will also resolve issues with the children including custody, visitation, child support, medical support, conservatorship, geographic restrictions and so forth.
Bedford divorce attorney for uncontested divorce in Fort Worth and Dallas
An uncontested divorce is not right for everybody. It is a low cost divorce option for many people with a fair agreement. As a Bedford divorce lawyer many of my clients live either in Bedford or in surrounding suburbs including Grapevine, Euless, Hurst, Arlington, Irving, Grand Prairie, North Richland Hills and Southlake. The mid-cities includes a diverse group of people ranging in wealth, family sizes and particular needs. I have helped people in Tarrant County, Dallas County and Denton County from very simple uncontested divorces with no children and no property to uncontested divorces with large financial assets and families with very specific custody arrangements. My divorce clients range from entry-level employees to professionals, executives, business owners and even employees of major Wall Street firms.
I handle uncontested divorces from my Bedford law office on a flat fee basis (as long as the divorce remains an agreed divorce.) This allows clients to pay a single price up front for all the work in their divorce. I find that clients appreciate the predictability of cost while receiving full representation in their divorce.
When a potential client comes to my office for an uncontested divorce I am primarily concerned with three questions:
Have the spouses agreed to or will they agree to how to deal with the major issues in the divorce?
Was the agreement voluntarily reached?
Is the agreement or expected agreement fair?
Should you contact a Bedford divorce attorney or lawyer?
If the answer to these three questions are not yes then seeking an uncontested divorce is probably not better. Without an agreement on the divorce issues, there is no uncontested divorce. However, sometimes parties agree but the agreement is not voluntary or fair. Sometimes one spouse will try to coerce the other spouse through emotional or physical abuse. Agreements reached through this type of coercion is rarely fair. Parties may also unintentionally agree to a lopsided agreement. I have reservations about perpetuating abuse through an uncontested divorce or leaving a client with an unfair custody arrangement or property division. In these cases, a contested divorce may be the better route to ensure a fair deal for a client. A contested divorce does not have to be about more than a fair split of the marriage.