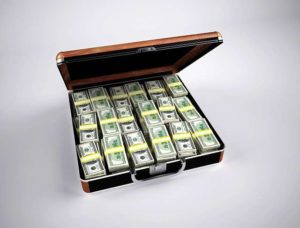 SPD is a Summary Plan Description. It is the employee benefit plan documentation that must be provided to all participants and beneficiaries that explains the basic rules of the plan in layperson's terms. It contains descriptions of the rules for eligibility, participation, vesting, benefit calculation, benefit availability and how to file a claim for benefits. An SPD can be an important tool to understand your 401k or other retirement plan.
According to the Department of Labor:
The summary plan description is an important document that tells participants what the plan provides and how it operates. It provides information on when an employee can begin to participate in the plan and how to file a claim for benefits.
Summary Plan Description for ERISA benefits plans
SPDs must be made available, free of charge, to all participants when they become eligible for a plan. The SPD must be continuously available, free of charge, to participants during eligibility and participation in the plan. This does not mean the plan must send you a paper copy; they can make it available for download online. When the plan changes, the plan administrator must update the SPD within a reasonable period of time. Otherwise the plan must release a Summary of Material Modifications (SMM) within a reasonable period of time.
The SPD is (typically) not the complete description of all plan rules. There are many rules that do not have to appear within the SPD. The description of rules in the SPD can be general and forego particular exceptions or areas open to plan administrator interpretation so long as they do not misstate plan rules and provide enough substance of the rule to allow participants to understand how the plan operates.
What is the difference between a summary plan description and a plan document?
A plan document is the full, formal documentation of the plan rules. A summary plan description is an abbreviated summary of the most important plan rules described in plain language to help plan beneficiaries understand their rights under the plan. An employee or other plan beneficiary can request copies of either documents. Typically employees prefer reading the summary plan description because it provides a plain language description of the issues an employee most likely cares to know. The plan document contains detailed contractual language that articulates the daily operation of the plan. Sometimes it is important to review the plan document to understand the complicated issues of administration that may affect your rights under your benefit plans. If you believe your employer violated your rights under an ERISA plan then you should talk to an employee benefits attorney right away.